Dry Ice making machine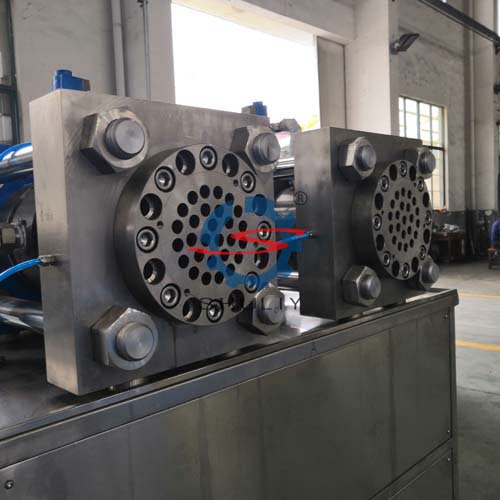 Dry ice granular machine mold: It's an important part of the machine, which determines the diameter of the dry ice particles. It's full made of stainless steel. Therefor the dry ice granules produced are healthy.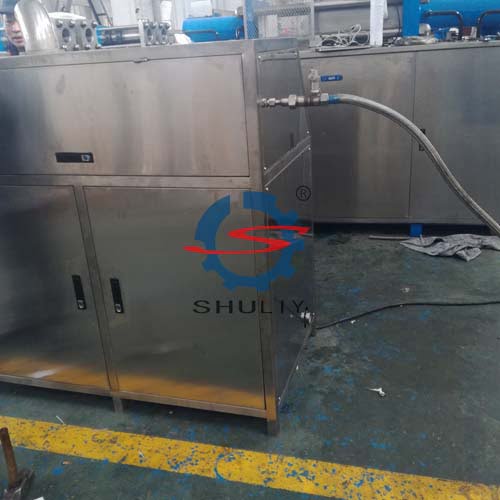 Pipe:The purpose of this pipe is to transport carbon dioxide from the Co2 container to the dry ice machine. Co2 gas comes out through one pipe with flange, which is easy for recovery if necessary. The air discharge must keep open.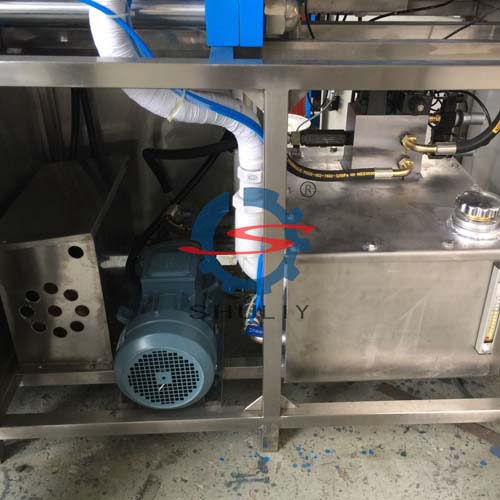 Motor: This is the dry ice machine motor, which plays an important roles in the machine. Please observe if the motor runs clockwise during first time start.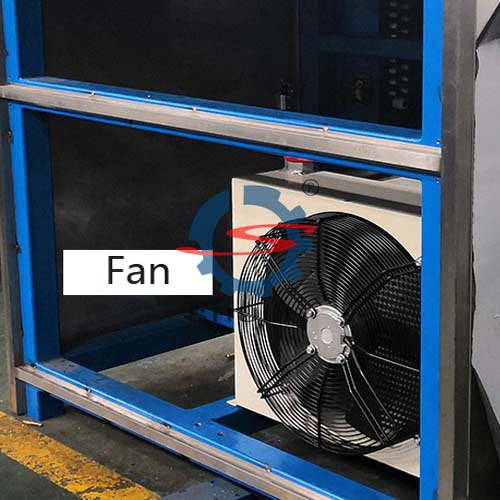 Fan: During the production process of the machine, it will generate a certain amount of heat due to friction, etc. Therefore, the function of the fan is to dissipate heat and ensure the use of the machine.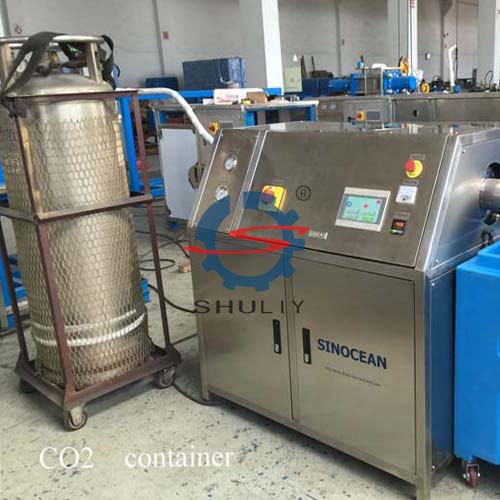 CO₂ container: The carbon dioxide is collected from various sources. Then IT IS processed into liquid ice pellets or dry ice blocks which achieves the carbon dioxide reuse. Generally, There will be a factory that sells carbon dioxide exclusively.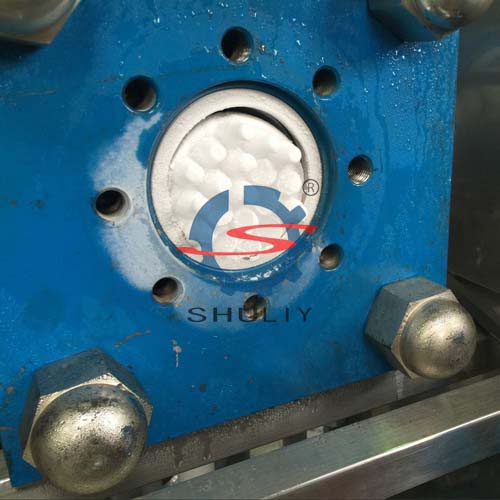 Outlet: The diameter of the outlet can be customized according to customer's requirements. Usually, the diameter ranges from 3-19 mm. The carbon dioxide raw materials in the pipeline needs to be emptied all after the machine out of service.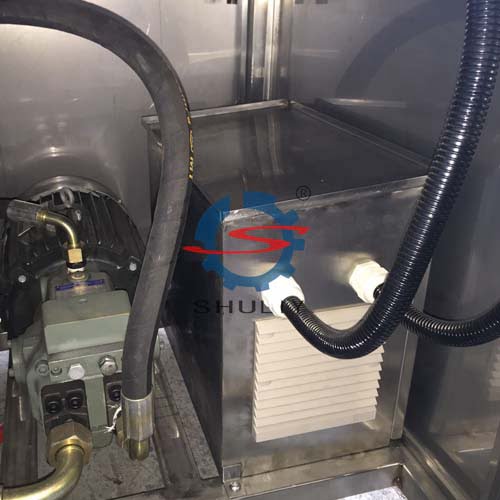 Transformer: Its main function is voltage conversion. Because the voltages in different countries are different, for the normal use of the machine, the voltage of the machine needs to be consistent with the local voltage of the customer.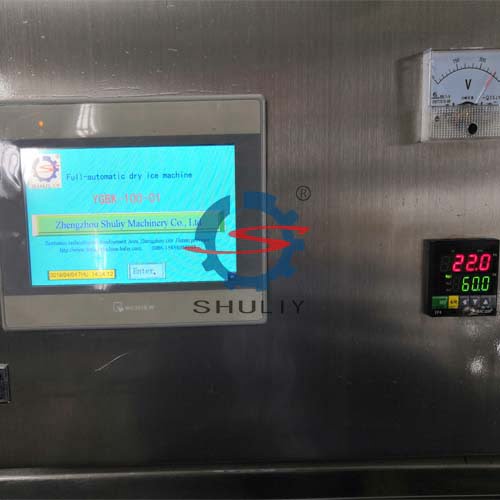 Control panel: It can control all the machine production steps. Such as, feeding time, master cylinder back time and closing time, etc., You can choose manual operation or automatic operation. If you want to run automatically, just set all the parameters.
Dry Ice Blasting Machine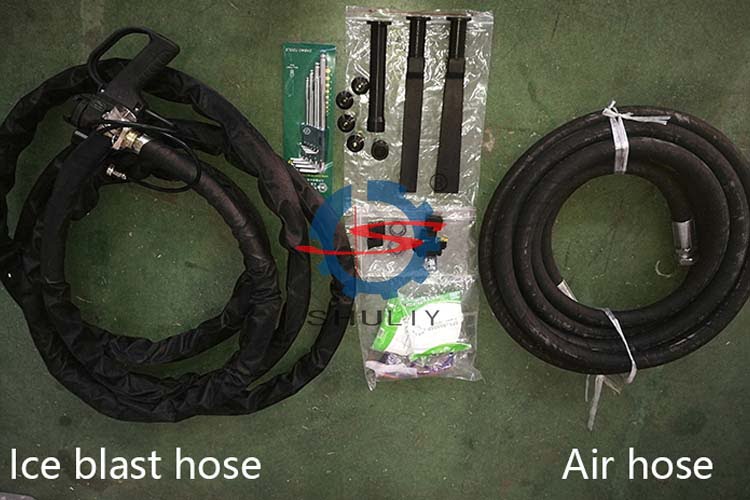 Ice Blast Hose: The ice blast hose is made of low temperature resistant rubber pipe and an oxford protective cover is added on the outside. Due to the dry ice pellets temperature is about -78℃, the pipe must be made of low temperature resistant rubber to ensure the machine normal use.
| | | | |
| --- | --- | --- | --- |
| Model | Applicable models(dry ice blaster) | Connector screw thread | Length |
| SL-1 | SL-550 | 3/4″ | 7m |
| SL-2 | SL-550 | 1″ | 7m |
Air Hose: Air host is rubber with pressure at 8.0MPa. It connects the dry clean compressed air and dry ice blaster machine. There are rotating joints at two ends, which is easy to install, detachable and replaceable.
| | | | |
| --- | --- | --- | --- |
| Model | Applicable models(dry ice blaster) | Connector screw thread | Length |
| SL-1 | SL-550 | 3/4″ | 9m |
| SL-2 | SL-550 | 1″ | 9m |